Safety Score
100% Free of Toxic Links
Score: 5.0 out of 5.0
Your Website Award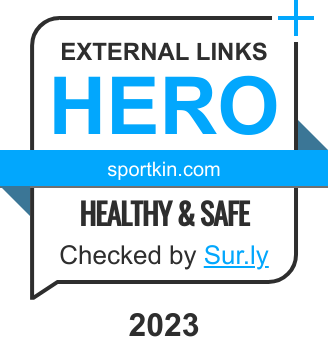 BRAVO!
Your superb safety deserves an award. Add it to your website to celebrate your excellence and let your visitors know they surely are on the safe side.
The Key Safety Metrics
Sportkin.com provides visitors with a great user experience and high-quality content.
Superior personal data protection
Sportkin.com handles sensitive information of its users according to the highest standards of user privacy.
Sportkin.com is a family-friendly resource. It contains NO foul language, adult-oriented material, or other disturbing content